William Murai is a digital artist for the entertainment industry from Brazil.
Murai became an artist off of the inspiration of MTG itself through the work of Christopher Rush and the artists who contributed work in the 1990's.
He has done work for Ubisoft, Crytech, Applebot, and various comic book projects.
He is presently for Blizzard Entertainment as a lead designer on Hearthstone Digital TCG, and contributes MTG pieces on his spare time.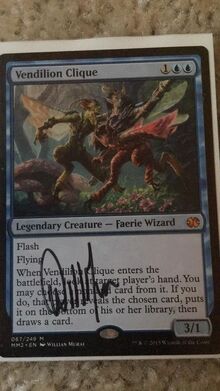 (Hob Kins Collection)