Michael "Mike" Bierek is a digital concept artist for the entertainment industry and self-made musician.
He is best known for doing Stoneforge Mystic, and many revisions of iconic pieces such as Sol Ring, Mana Drain, Breeding Pool and Fireblast.
After graduating from art school in 2008, he worked for Massive Black Inc. doing various kinds of contract work for multi-billion dollar companies with Jason Chan, Wesley Burt, Whit Brachna and the future Concept Art House team.
In 2011, he left the company and moved to Montreal, ON Canada working for THQ on Saints Row and various other projects that were or weren't released. When THQ went under, the division he worked for was acquired by Ubisoft Montreal for which he briefly did some work for Assassin's Creed IV: Black Flag. When his work visa was about to expire in 2014, he returned back to the U.S. and resettled back into California. First he returned home to Southern California, then moved back to Oakland after Wesley Burt and friends wanted him back, and finally back into San Francisco to live with his current Girlfriend.
He presently lives in San Francisco with his Girlfriend and cats since the multiple relocations.
"Mister Stoneforge"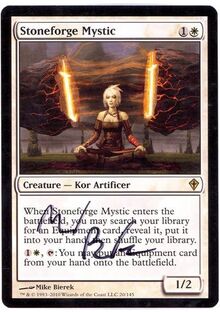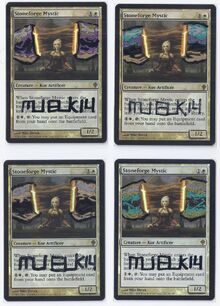 (V1 Photo: Sandi Eoff collection)
(V2 Photo: Sebastian Bartl collection)
(V3 Photo)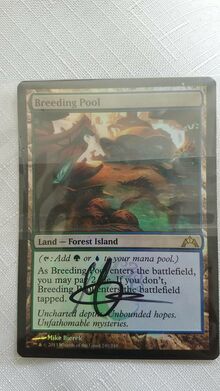 Ad blocker interference detected!
Wikia is a free-to-use site that makes money from advertising. We have a modified experience for viewers using ad blockers

Wikia is not accessible if you've made further modifications. Remove the custom ad blocker rule(s) and the page will load as expected.