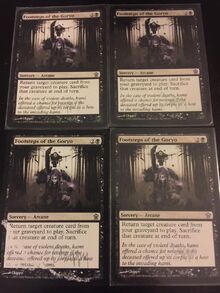 Brian Dugan "Chippy" is an artist originally from Killbride, Scotland.
He is significant for Spellskite and Doomblade amongst the many significant pieces that he has contributed for MTG.
He has done work on Battletech, Hearthstone and Blizzard properties, Dungeons and Dragons, Tomb Raider, and various other e-game projects that were or weren't released.
He presently lives in WA with his wife.
(Photo: Randy Hollis Collection)
(Photo2: Oddvar Raugstad Collection)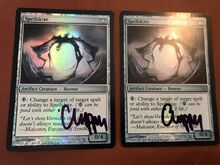 Ad blocker interference detected!
Wikia is a free-to-use site that makes money from advertising. We have a modified experience for viewers using ad blockers

Wikia is not accessible if you've made further modifications. Remove the custom ad blocker rule(s) and the page will load as expected.